I et papæskehus på Gellerup bibliotek bor en masse forskellige figurer med mange forskellige historier på hjertet. Altså det gør de, lige så snart vi har fundet på dem, deres værelser og deres historier.
Kom og vær med til at finde på sammen med illustrator og forfatter Anya Winqvist på Gellerup bibliotek, torsdag den 13. oktober kl. 15.00-17.00 og torsdag den 10. november kl. 15.00-17.00 i Kreaværkstedet.


Små stemmer - store fortællinger
In the fall of 2021 I participated in the research project Små Stemmer – Store Fortællinger, and created the story Kære Dagbog (Dear Diary), with three great 11 year olds at Skanderborg Library.

If you click the button below, there is an interview in Danish about our workshops and the story.
A drawing workshop with illustrator Anya Winqvist, where you share your vision of your home town.
"Er du mellem 10 og 13 år? Så kom og tegn med Anya Winqvist på Gellerup bibliotek. Du behøver ikke være hverken tegnemester, eller vide, hvad du vil tegne på forhånd. Vi starter med at tale om, hvordan man kan gøre, og så hjælpes vi ad undervejs.
Anya står bag de seneste års plakater for Aarhus Jazz Festival, og har udgivet flere billedbøger de seneste år, samt producerer podcasten Læsehjørnet, som kan høres på eReolen GO!"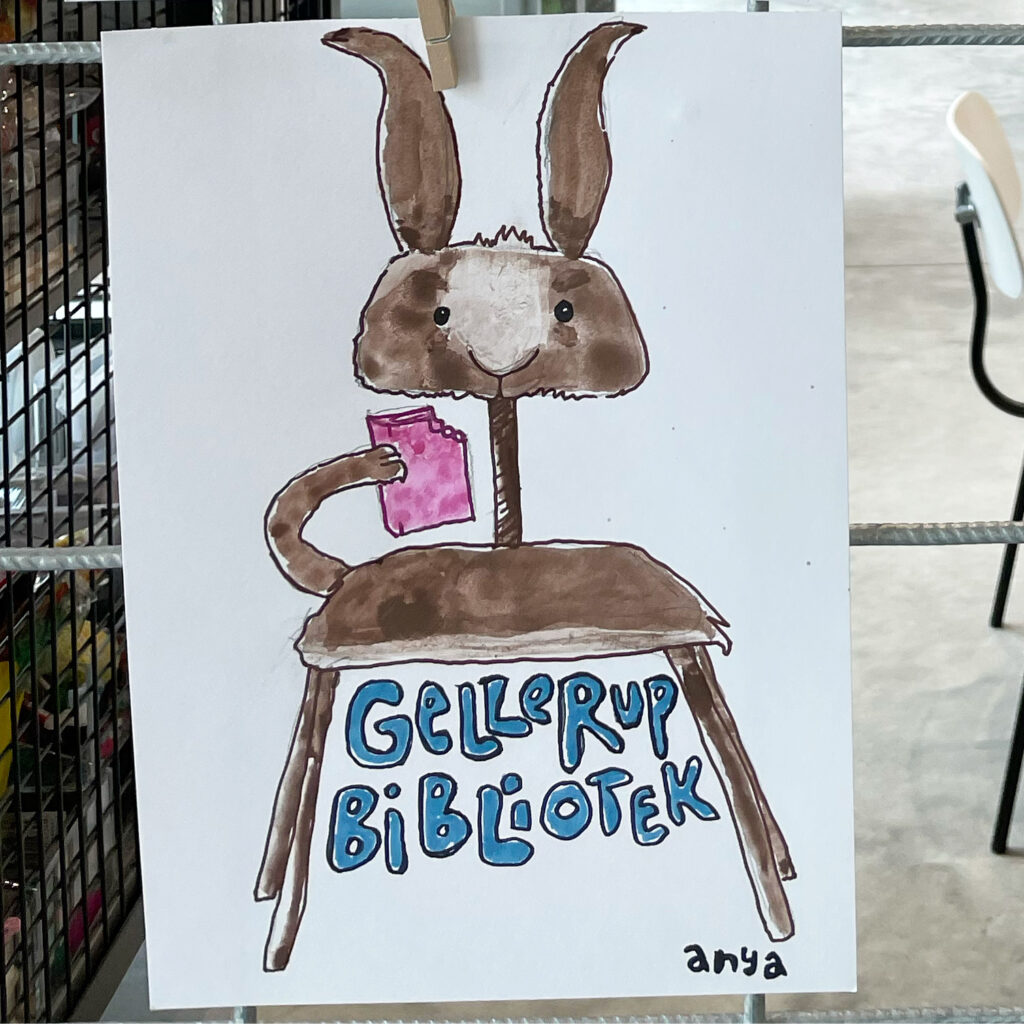 A large project involving four school classes of 10 year olds from different schools in Aarhus.
Together we wrote and illustrated a scary story from our city in the year 2030.
The project has its own website, and I would be happy to make more workshops in the Adventurous Society frame.