Visualizing how Ale municipality worked with their concept "Ale 360". 10 illustrations for use in slideshows and pdf-format.



Another segment of the project was to illustrate how the citizens of Ale envision their own future. This included narrowing down their opinions, copy, hand texting, and research and illustration.

21 illustrations used for slideshows and prints.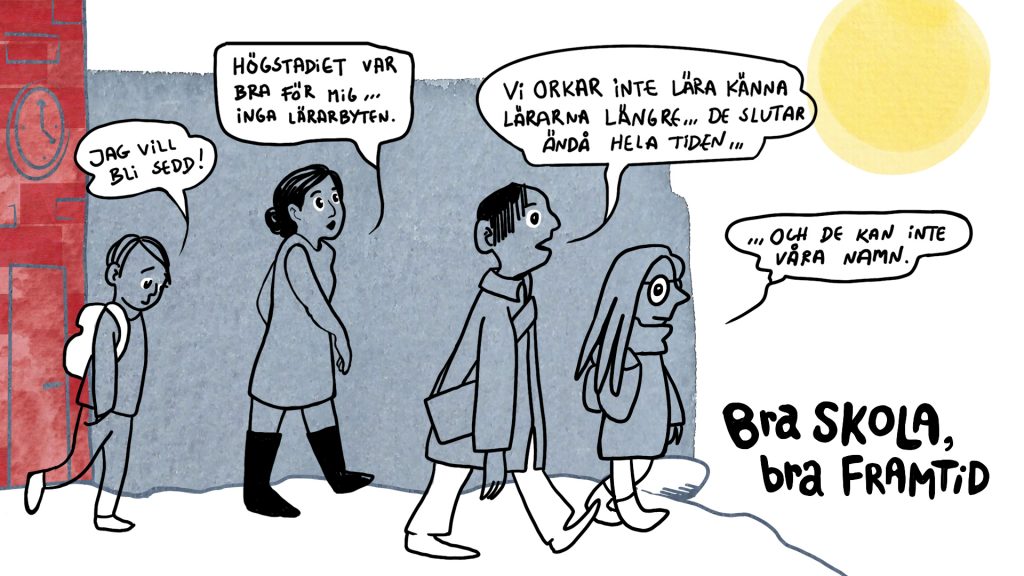 A short clip from a meeting with politicians and citizens of Ale, with the purpose of deciding which focus areas the citizens would like the municipality to work on.