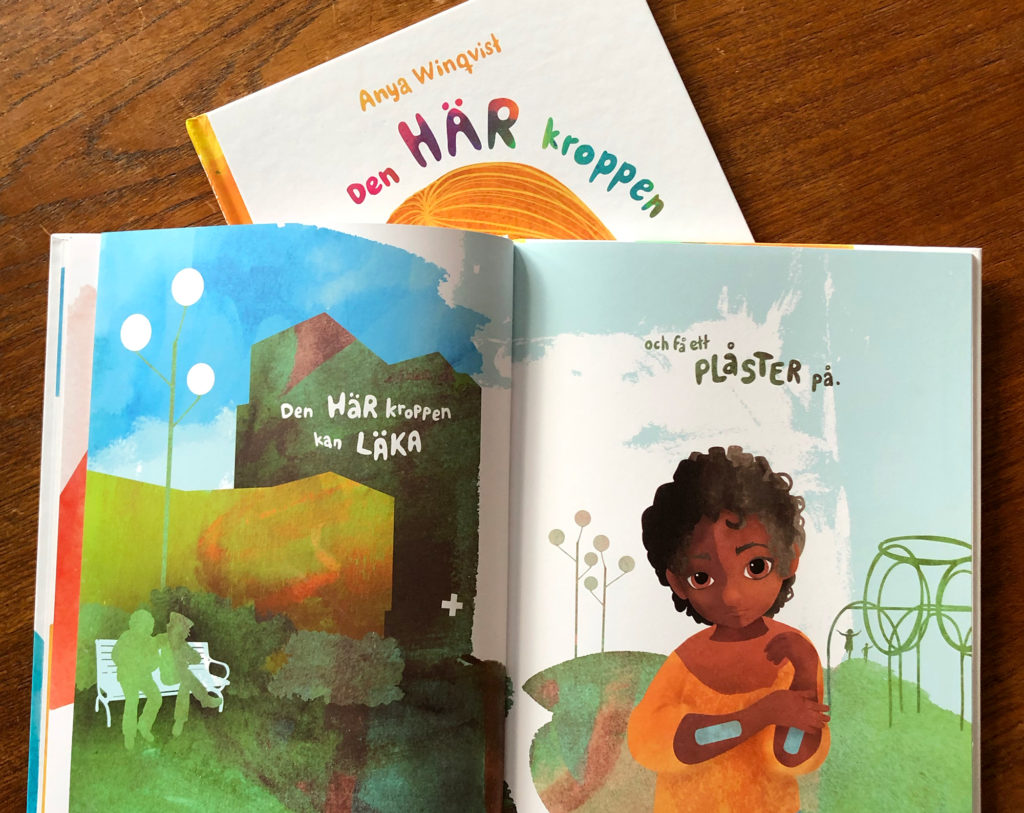 Our human body is truly amazing; it grows, it builds, it heals, it makes friends. I will tell you all about in this picture book, and you probably won't believe the half of it 🙂
Swedish version was publiched in january 2020 by Swedish publisher Kikkuli Förlag, and the Danish version in april 2020 by DreamLitt.

I am the writer, illustrator and graphic designer of both versions.
You can buy the Swedish version of the book here:


…and the Danish version here: